ShipHero's ParcelView feature allows the packer to take a snapshot of each package before printing the shipping label.
Mac Users: ParcelView requires Packing App v0.3.8 or higher.
Note: ParcelView is not yet available for Bulk Ship or Single Item Batch Packing.
How does ParcelView work?
When enabled, a Take Snapshot button is added to the Shipping page for shipping.shiphero.com and the Packing App. There is also a new barcode for running ParcelView on the command barcode sheet.
When packing an order, you can simply scan the command barcode or click the Take Snapshot button to take the picture.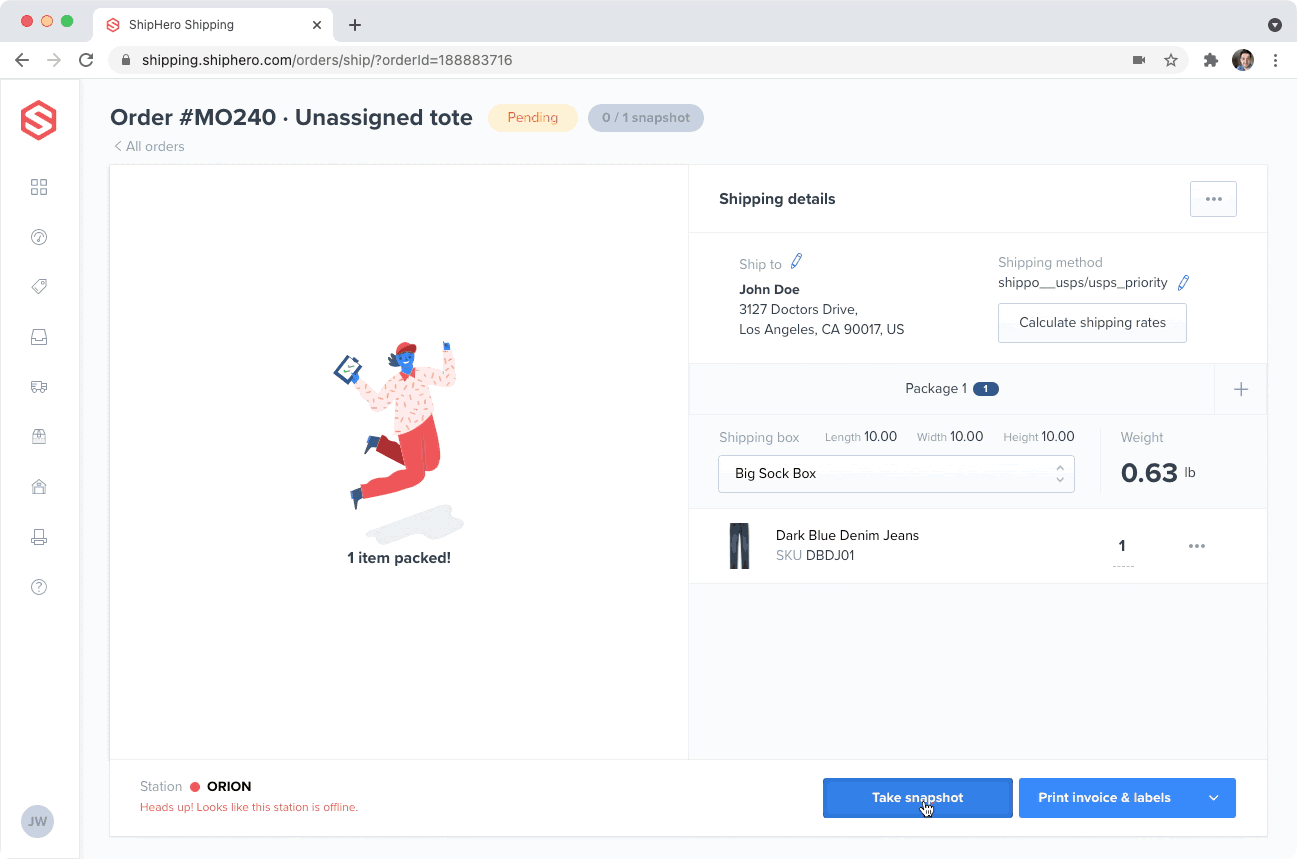 Retaking a picture will overwrite the existing one.

One image can be taken per package. If you have multiple packages, you can take one of each.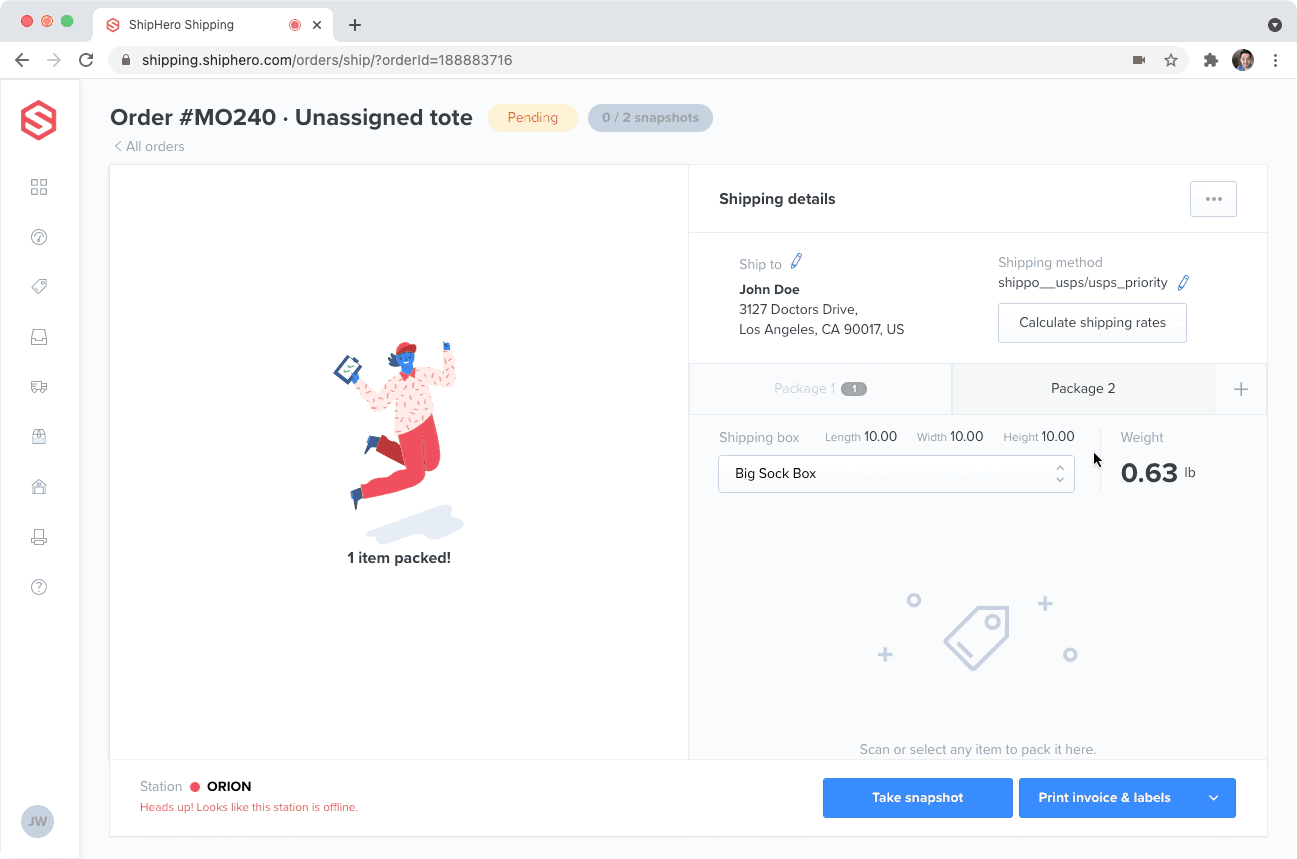 COMING SOON: These images will be visible from the Shipments section of the app.shiphero.com > Order Details page and the Shipments Report. A button will be available to view the image.
What do I need for ParcelView?
Any 1080P HD webcam with a USB connector will work. We have tested inexpensive cameras like these with a packing station mounted arm, and it works great for most smaller package sizes. You may want to mount your camera higher or use a longer mounting arm if you tend to have larger packages.
Once you plug in the camera and try to use the ParcelView feature for the first time you, will be prompted with a message asking for permission to use the camera. Once approved, ShipHero will be able to use that camera for ParcelView.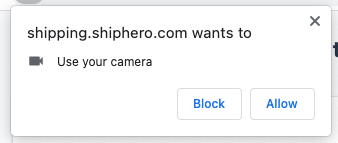 Does this feature work for my account type?
This feature is available for all ShipHero Brand and 3PL accounts.
Note: 3PL Clients are not able to create ParcelViews. However, if their 3PL is using ParcelView, they will be able to view the photos taken.