NOTE: For 3PL accounts only
The QuickBooks Online integration for ShipHero allows you to create invoices in QBO 3PL bills generated in ShipHero. This makes it easy to collect payments and keep track of your invoices without manually entering or uploading data.
NOTE: Please reach out to support to enable QuickBooks on the 3PL account level only
Once QuickBooks has been enabled on the account, the connection can begin. Go to https://shipping.shiphero.com/settings and click on the QuickBooks tab. Then click to connect.

The QuickBooks login page will appear; you can just input login information, and the connection will be complete. This will return to the setting page within shipping.shiphero.com, and the "Connect" button will say "Disconnect."
NOTE: If you have already logged into your QuickBooks account, you will be connected without entering your login credentials.
Once the connection is completed, navigate to the 3PL billing tab in app.shiphero.com. Then you can enable QuickBooks for your customer by clicking on the desired customer> settings> Change> and enabling the flag.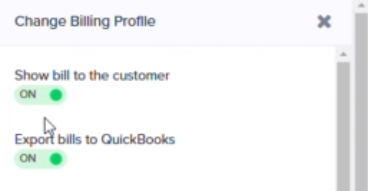 Once QuickBooks is enabled on the customer, Finalized bills can be exported to QuickBooks by clicking on the three dots and clicking "Export to QuickBooks."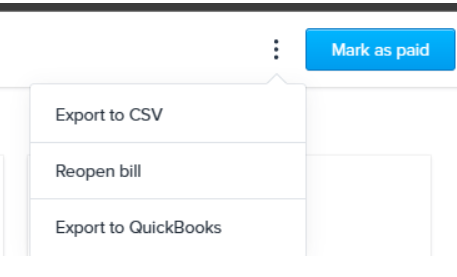 Important: To export a bill to work, the customer's name must be exactly the same in both ShipHero and QuickBooks. If not, an error will occur.
Once the export has been completed, you can view QuickBooks invoices by clicking on the hyperlink in the "QuickBooks Invoice" column.