The Serial Number Report tracks outbound products, the orders they shipped in, and the date shipped. The report can be sorted by date range, store, and if you're a 3PL, by customer.
Enable Serial Number Tracking
To track serial numbers, a setting needs to be enabled on specific products.
Go to the Inventory > Products page.
Select one or multiple products using the checkbox next to each product name.
Click Bulk Edit.
Select Yes under Needs Serial Number.
Click Process.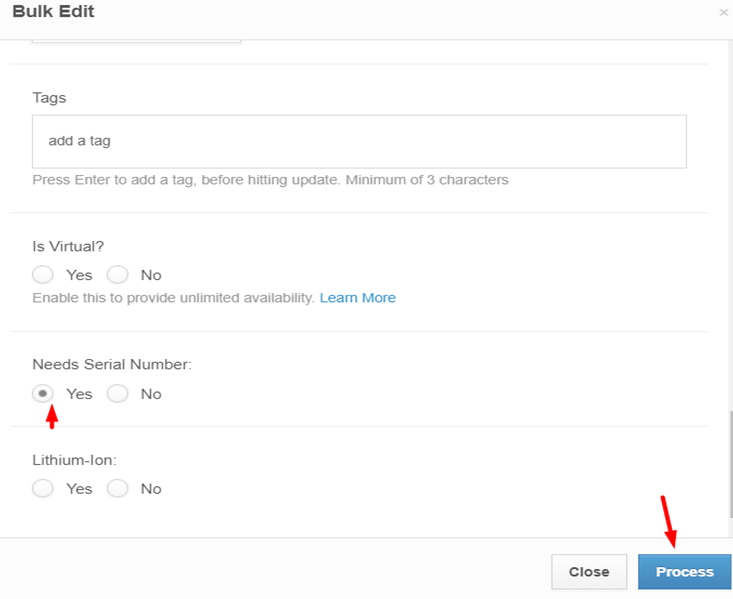 How To Enter a Serial Number
When shipping from desktop, if a product requires a Serial Number, a prompt will appear when packing the item requiring you to scan or type the serial number of the product being shipped.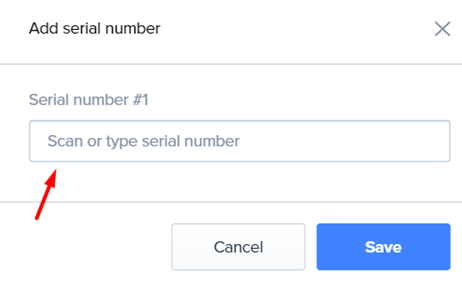 To learn more, watch our video on Serial Number functionality in ShipHero.
Serial Number Report
After an item ships and a serial number is scanned or entered, it's available in the serial number report. The Report records all the scanned serial numbers, but not when the feature was enabled. To download the serial number track, go to the Report's tab, select serial numbers, and store the date range.

Notes
Disabling serial numbers, it's not possible if It's set up already at a product level.
The serial number doesn't work on Kits to Built Kits.
Serial numbers don't support bulk ship.
Serial numbers scan is requested when picked via MIB pack but SIB. No feature request was approved.