If a packer makes a mistake during packing, you can record the mistake along with the user. Storing this information can be helpful for your internal records.
How to Report a Packing Error
On app.shiphero.com, navigate to Orders > Manage Orders.
Search for the order number of the package.
Click directly into the order to pull up the individual order page.
Scroll down to the Shipments section and click Report.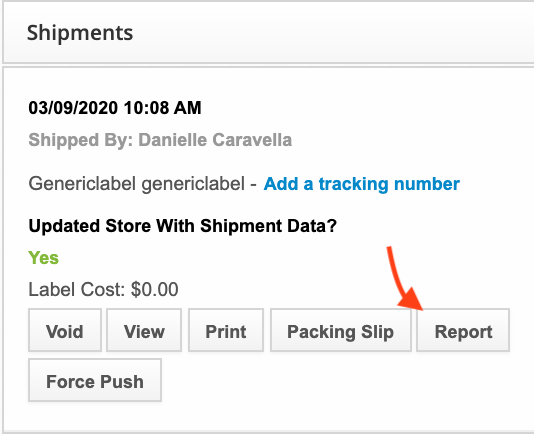 A new window will pop up. Select the product you are reporting, add additional notes, and click Report.
How to View Packer Errors
ShipHero allows the easy viewing of packer errors through a Packer Error Report. On app.shiphero.com, simply navigate to Reports > Packer Errors. Some benefits of this report include:
The ability to sort by date and packer name
Information such as the date the error was recorded, which packer made the mistake, what the error was, which product SKU was affected, and the order number that resulted in an error
The ability to customize the display by using the Column Visibility tab
The option to export the data to CSV or PDF