A "lot" is a specific batch of goods received, shipped, or stored from your warehouse. ShipHero organizes lots by expiration dates.
Adding Lot tracking to Products
Choose the SKUs that need lot/expiration tracking by going to

app.shiphero.com > Inventory > Products > Edit.
Select

Needs Lot Tracking: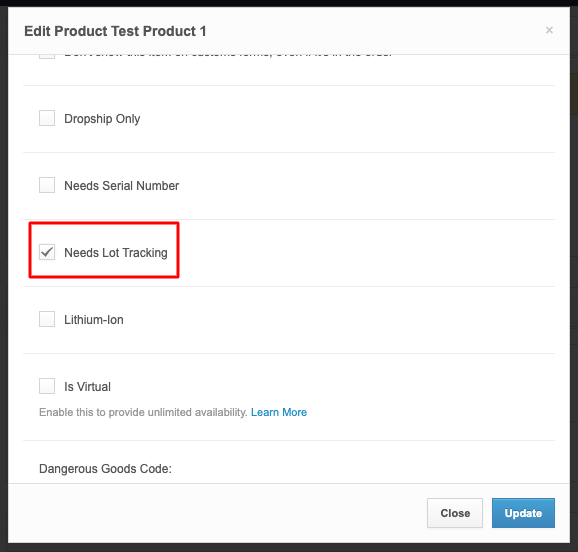 How to Create a New Lot
Log into app.shiphero.com and go to Inventory > Lots.
Select Add a Lot from the top right-hand side of the page:

When adding the new lot, a pop-up will appear. You can input the lot name/code, product SKU, expiration date, and when you received the product:
Note: Each lot code can only have one expiration date. An SKU has multiple lots. For example, potato chips with the same SKU can have different expiration dates, meaning that they'll require different lots.
How to Edit or Delete a Lot
Log into app.shiphero.com and go to Inventory > Lots.
Click Edit or Delete under the actions column for each lot that you want to change or delete: