Shipping is a key component of the customer experience, and if something goes awry, such as a missing package or damaged item, the first priority is always to take care of the customer. Doing this well positively affects reputation, ratings, and repeat orders. But after the dust settles, you may want to recover some of those costs. Shipping insurance is a tool that helps you accomplish this task.
Enabling Insurance on an Order
If you want to insure an individual order, check the Insure Order checkbox on the individual order page. A text box will appear where you can set the insured dollar amount. By default, the insurance value equates to the order subtotal but can be changed if desired. Make sure to click Update Details to save changes. The order is then insured through whichever carrier was used for that shipment.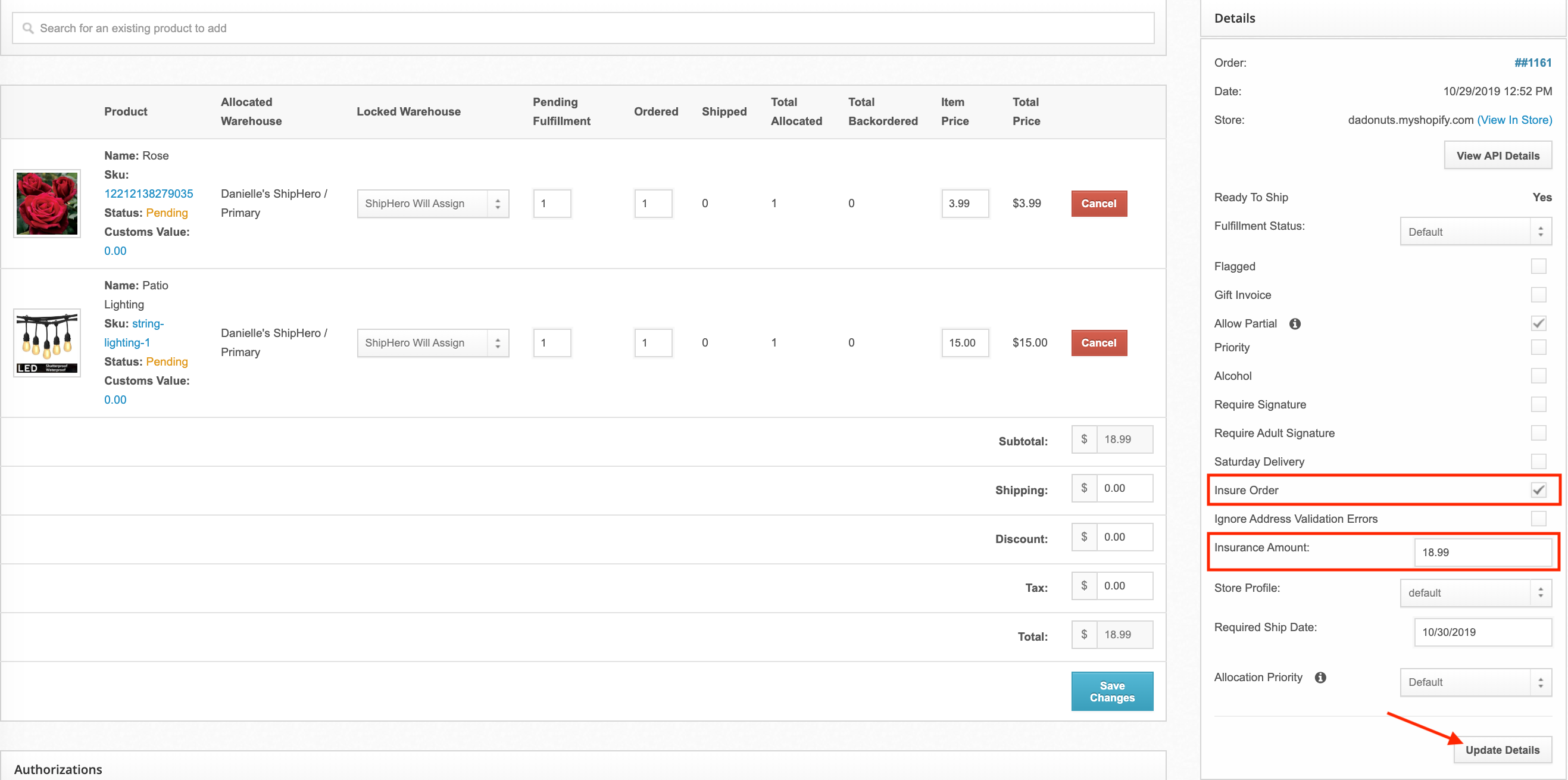 Enabling Insurance via Automation Rules
You also have the option to set up insurance for multiple orders through the use of Automation Rules. An automation rule can be applied through the use of different triggers when orders come into ShipHero. One of the actions available with Automation Rules is to Set Insurance.