In WooCommerce, you have different order statuses that you can use. You can tell ShipHero what these statuses mean and how the application should handle each of the statuses.
How to Map Statuses
Select the store name and then Map Statuses.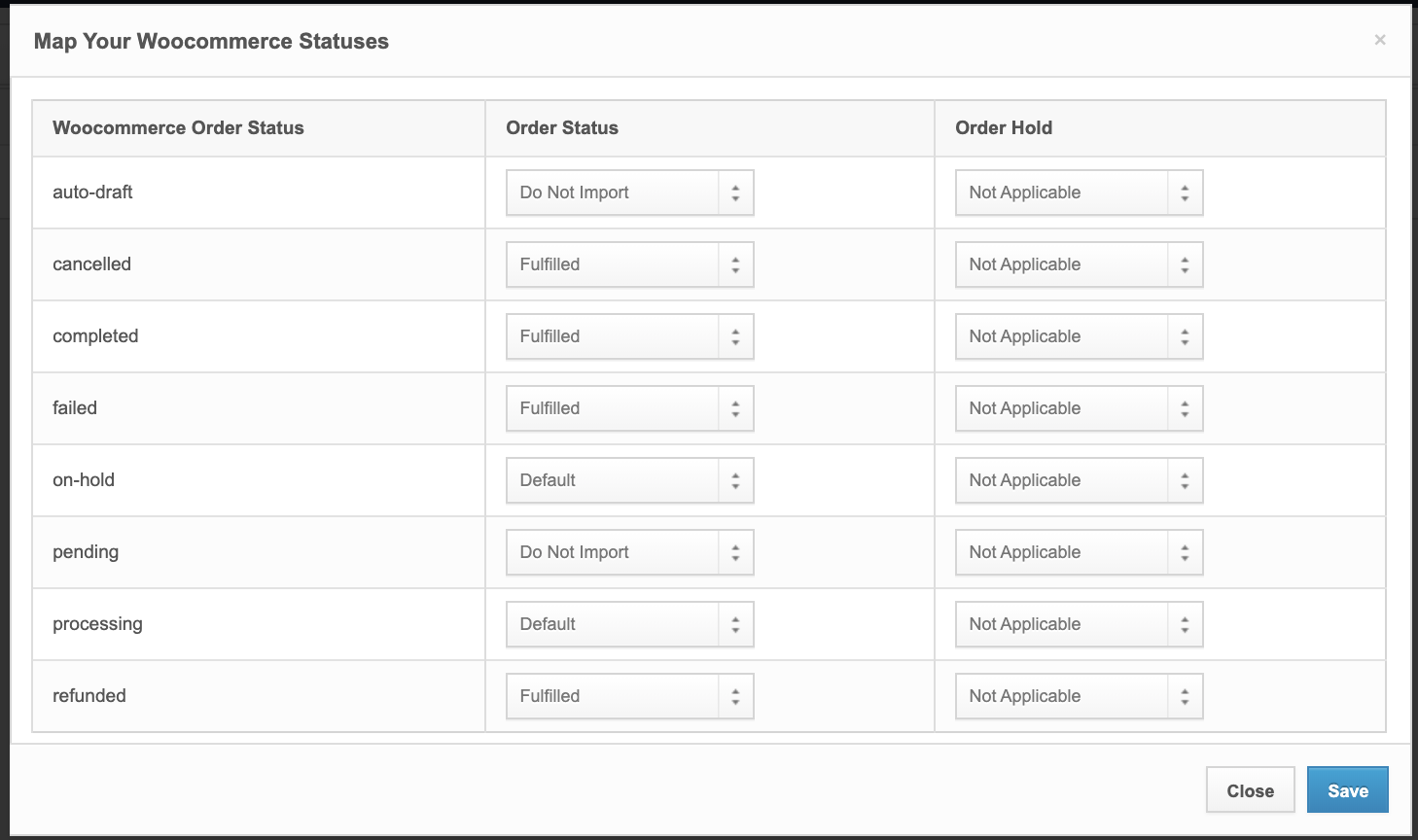 Map Status Examples
Set the status Pending to "Do Not Import" so that orders that are awaiting fulfillment in WooCommerce won't be imported into ShipHero until the status changes to something you want to be imported.
Set the status Awaiting Payment to "Import" into ShipHero, but under the Order Hold option choose "Payment Hold" so that the order is not fulfilled until the payment clears.
You can also map any WooCommerce status to a custom status that you created in ShipHero.