To use specific boxes when packing orders, you'll need to create and/or activate those boxes.
To create and manage boxes, use the top menu, click Shipping, then click Boxes. To create a new box, select + Add Shipping Box.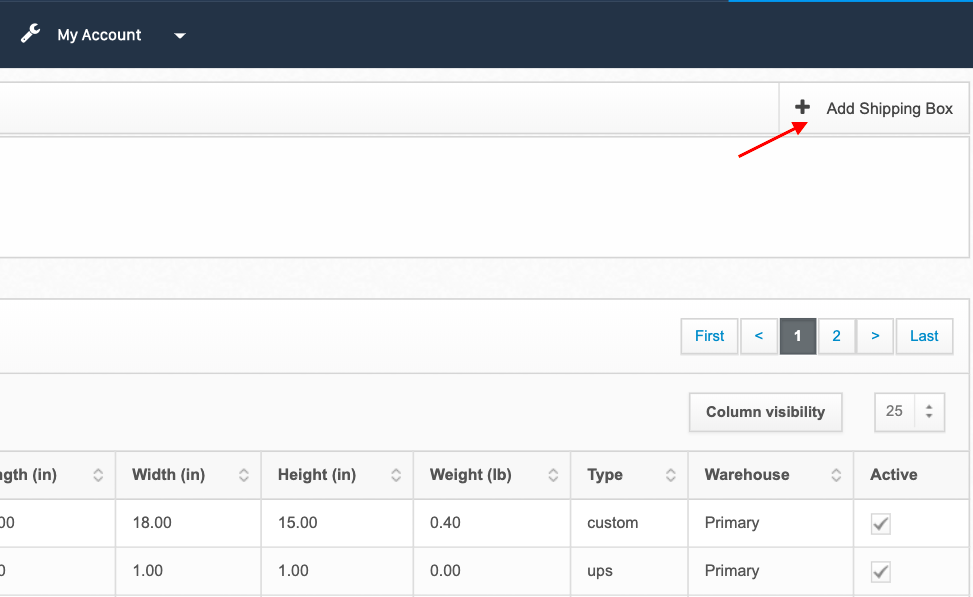 When using flat rate boxes (UPS, FedEx, USPS, & NZ Post), please use the premade boxes set by ShipHero to ensure that the correct rates will populate when quoting. For example, if you would like to have the USPS Flat Rate price (Flat Padded Envelope, etc.) you need to make sure to check the active box in ShipHero for that premade box and select that box when you are shipping out orders to qualify for that price.
Tip: Each box can be assigned a barcode. You can print the barcode for your boxes, which a packer can then scan to select the box when packing the order.
Once you've created the box, select the Active checkbox next to each box to activate it. This will display the box in the Box Type dropdown when you're packing orders.