Your customer receives a return label via email when the RMA is created: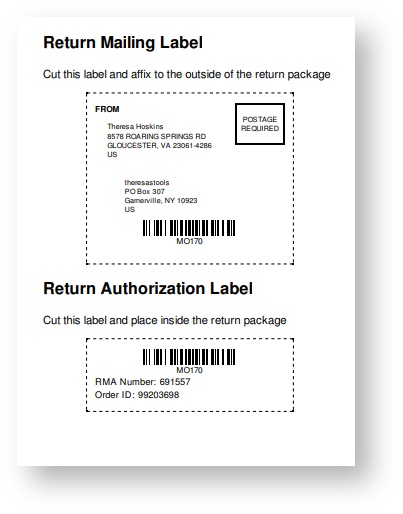 Once you receive the package to the warehouse, you can now mark it as received and restocked: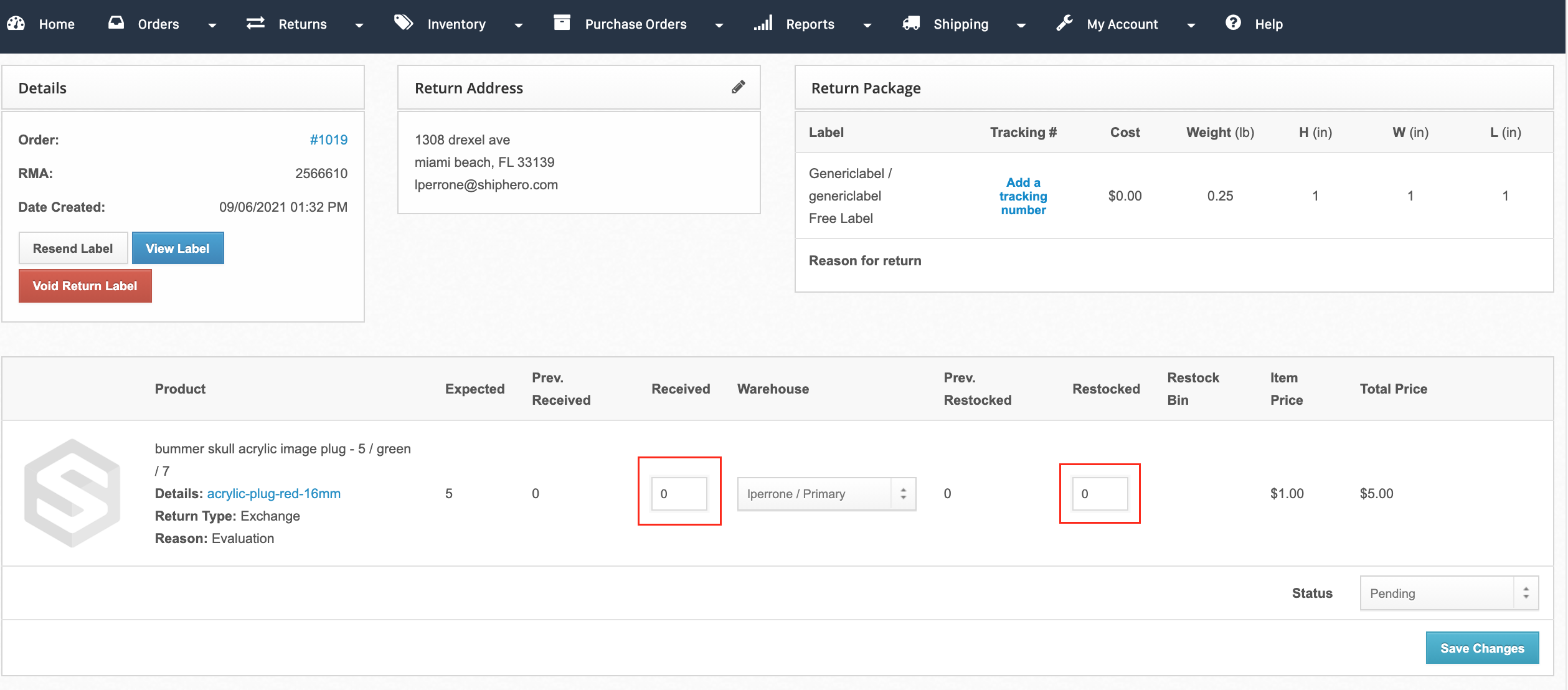 Navigate to Returns > All Returns:

Scan the barcode on the label into the search field:

Enter the number of each line item that is received and restocked.
When all the expected items are received, mark the RMA as Warehouse Complete.

Note: Marking the return as Received and not Restocked will not increase the on-hand inventory for the product. Only when you mark it as Restocked will the inventory update.