At certain times, you may no longer sell specific SKUs or not want them to be visible in the default inventory listing view.
Update Product to Inactive
Active inventory is listed by default. You can change this by using the Active Products filter available on the Inventory > Product page.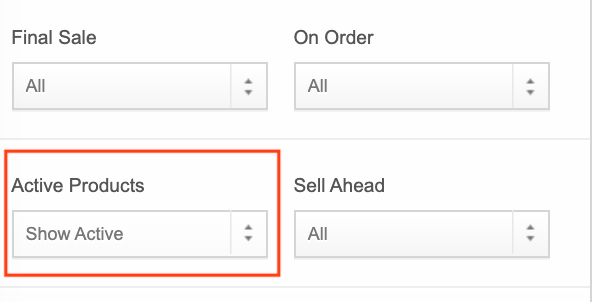 Exclude Product From Cycle Count
If you want to exclude an SKU from the cycle count, you can edit the SKU, checking the option Do Not Cycle Count.