Moving around the warehouse, picking, packing, receiving, and updating inventory is made simple with the ShipHero mobile apps.
Optimizing Performance & Troubleshooting Issues
ShipHero apps are designed to be fast and responsive and typically help your operations run faster. If you experience a sluggish app or slower device, we recommend trying the following steps to help improve application performance.
Try a Device Reboot
While this may sound like a typical IT response, it's the smartest thing to try first.
Press and hold the Sleep/Wake button until the slider appears.
Drag the slider to turn your device completely off.
After the device turns off, press and hold the Sleep/Wake button again until you see the Apple logo.
Make Sure the App is Updated
If you're unsure, you can download the latest version of the app to your device by visiting the Apple App store for an update.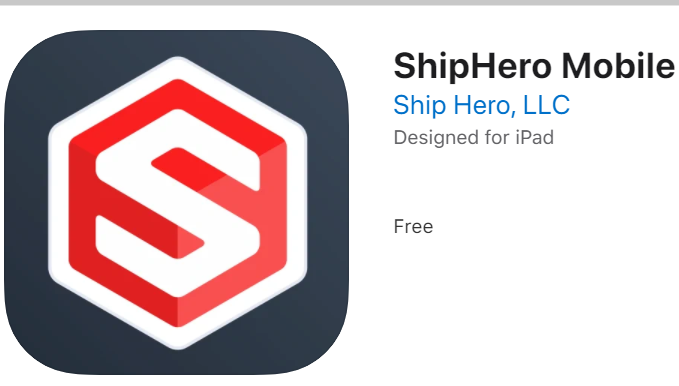 Tip: ShipHero releases app updates on a regular basis aimed at improving stability, optimizing performance and adding new features.
Check the Connection Speed
Typically, the connection speed between the device and ShipHero web services requires 5Mb or greater up and down speed. Run a connection test to check the current speed.
Tip: Internet connection speed should be tested from the actual device as this will be a reliable indicator of any localized issues on your network, or if there are speed slowdowns with your Internet Service Provider.
Optimize the Mobile Device
Another potential culprit is device performance itself. If the memory, storage, or processing capacity of the device is not fully available, this will impact the ShipHero app. Recommended steps to improve the performance of the device include:
Quit Unused Running Apps/Games.
Turn off Transparency and Motion.
Turn off Background Apps Refresh and Auto-Update.
Ensure the device is running the latest iOS release.
Reboot the device once any changes are made.