Sometimes mistakes happen when receiving or inventory received is damaged. ShipHero has a function that enables you to make a negative adjustment to your Purchase Order in these instances.
Adjusting a Purchase Order
Follow these steps to adjust a Purchase Order:
Navigate to purchase-orders.shiphero.com > Purchase Orders.
Search for the PO that needs to be changed. You can use filters to adjust your search results.
Select the PO and go to the Receiving Page on the top right of the page
On the Receiving Page, adjust the amount accepted by using the up or down arrows.
Select Save at the top right of the page.

Important Details
You can input a negative number in the receiving page of the Purchase Order if:
The total received is not negative.
Inventory in a specific location does not go negative.
For accounts using Dynamic Slotting, ShipHero will adjust the Purchase Order, and users will receive a reminder that they need to remove stock from the current location:

Edit PO to Accept Unit Overage
When receiving your product, you may have chosen Received as Expected but notice after the fact that there was an overage of a SKU included in the shipment. In the 'Accepted' cell, increase the quantity to adjust for the overage.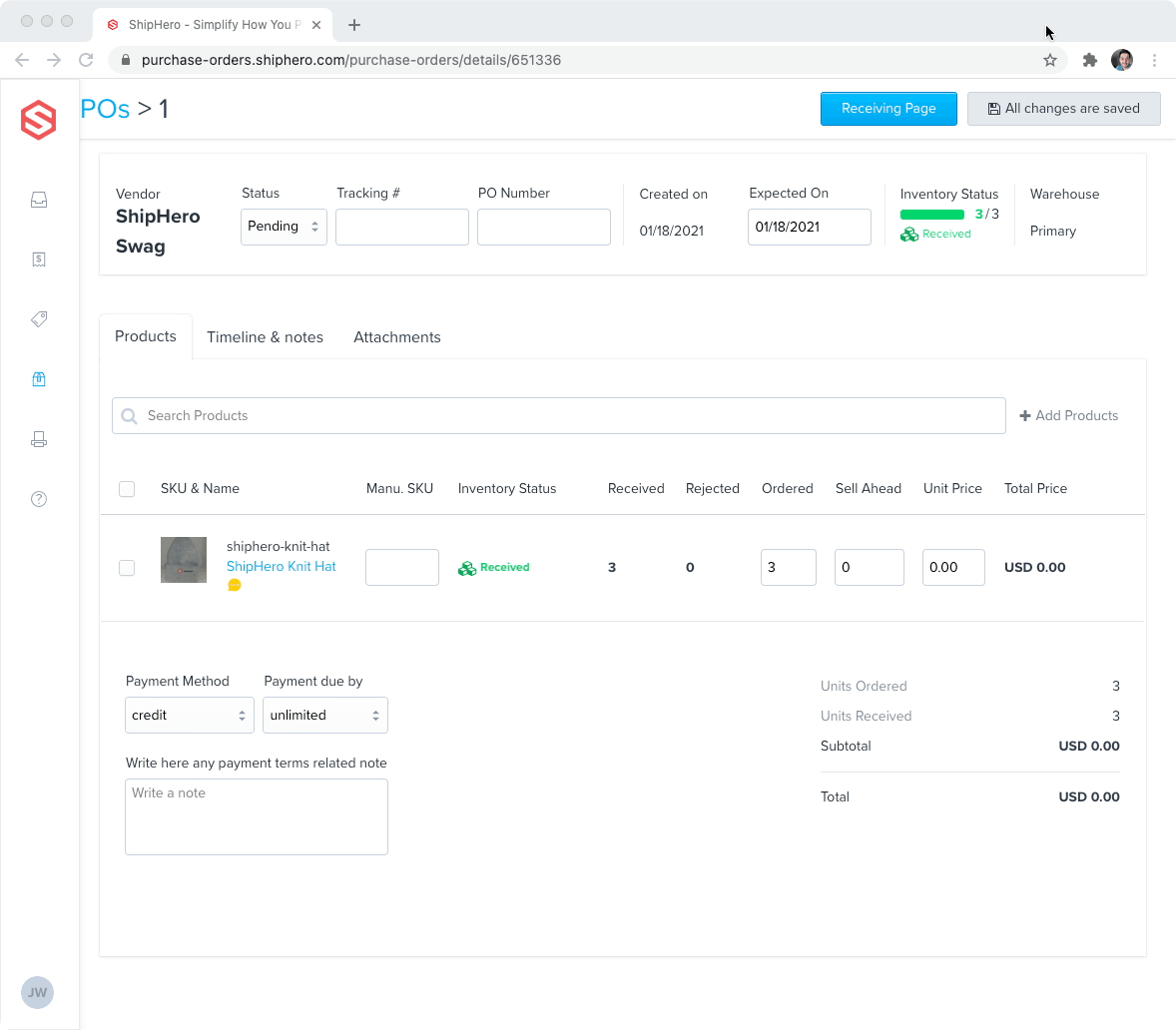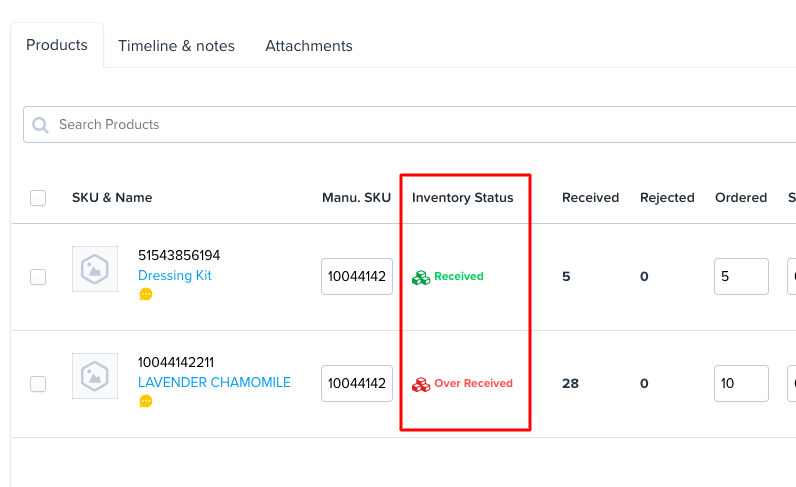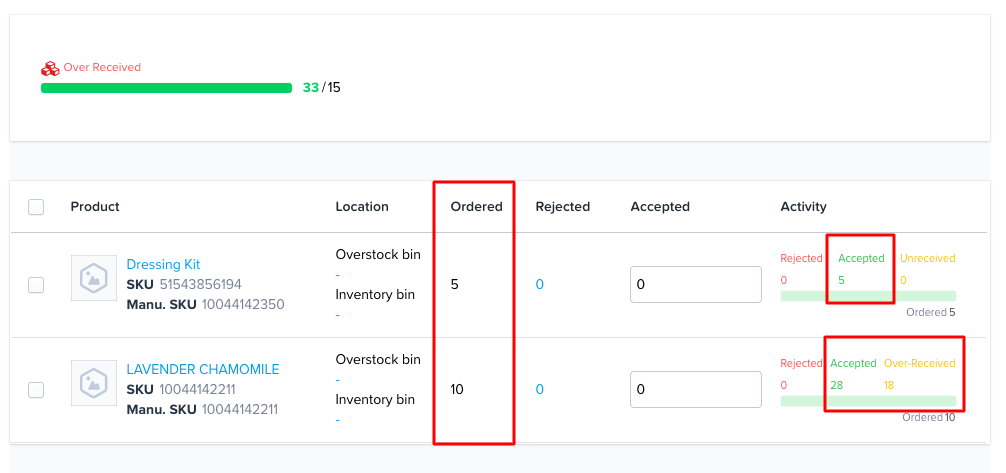 Edit PO to reject units
After receiving your product, you may notice that units are damaged or the wrong product entirely. Click the rejected cell, and mark a QTY, Reason, and an optional Note for each. Once you have marked the damages, you must reduce the accepted units by the damages. If you had one unit damaged, you must mark the damage, and then also reduce the accepted product by one.