Returns happen, and when you need to generate a return manually, ShipHero makes the process easy. If you want your customers to be able to generate their return labels without having to contact your customer service team, you can do so with ShipHero.
How to Set Up a Return Portal
ShipHero provides all customers with an iFrame that can be embedded on their site. End clients can easily create a return using their order number and email address.
Note: For 3PLs, the return portal should be configured on the 3PL child account.

Important: There must be an active account admin on the account. If removed you will get an error of Service temporary unavailable. And the account admin information would be provide as the person to contact.
Step 1: Configure ShipHero Return Settings
Log in to app.shiphero.com > My Account > Settings > Customer Returns. This page allows you to customize:
The length of time customers can return orders from the shipping date.
The return reasons that will include free shipping versus when a customer should pay for shipping.
Shipping methods allowed for returns.
Flat rate shipping costs.
Whether to allow customer self-returns.
The minimum value of return items needed for return.
Countries returns are allowed from.
How to determine the return package weight (using customer input or product weight).
Step 2: Embed the iFrame on Your Site
While on the Customer Returns setting page, select which return options the customer can choose from by checking off the box next to an option. The checked options will appear in the dropdown on the portal.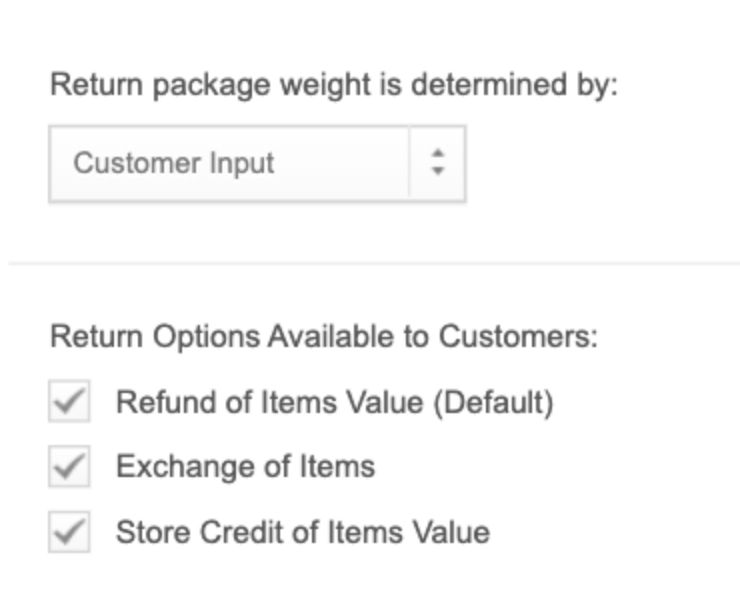 The iFrame code can be found on the Customer Returns setting page. It is a short snippet of HTML code and can be added anywhere on your site. For best results, we recommend creating a separate web page for returns so that end customers do not have to scroll within a small site on your page.
Users also have the ability to customize the design of their return portal.