ShipHero is upgrading the Users page and introducing more advanced user permissions. The new Users & Roles page allows you to assign predefined "roles" to each User to grant them specific permissions.
Note: The new Users & Roles settings are available to ShipHero Brand, Brand Essential, and 3PL accounts.
Roles
Roles are predefined permissions settings, similar to groups. Role templates can be created, customized, and managed using the new interface, making it faster and easier to control user permissions.
Note: Your existing permissions groups will be moved over as a custom role. You will not lose any old permissions. You will be able to edit this custom role when new permissions are added.
How to Access the Users & Roles Page
There are two ways:
Go through the existing user navigation in the app and it will forward you to the new page:


Alternatively, access Users & Roles directly in the new UI:


Navigating the Users & Roles Page
The Users tab gives you an overview of all users in your system. Your existing users will be automatically moved over during the transition.

The number of active users is listed in the top right corner of the page: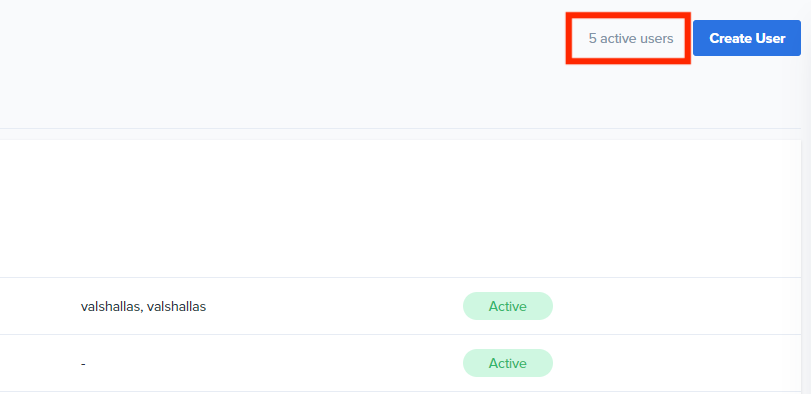 You can use filters to sort your users, such as by viewing only Active or Inactive users: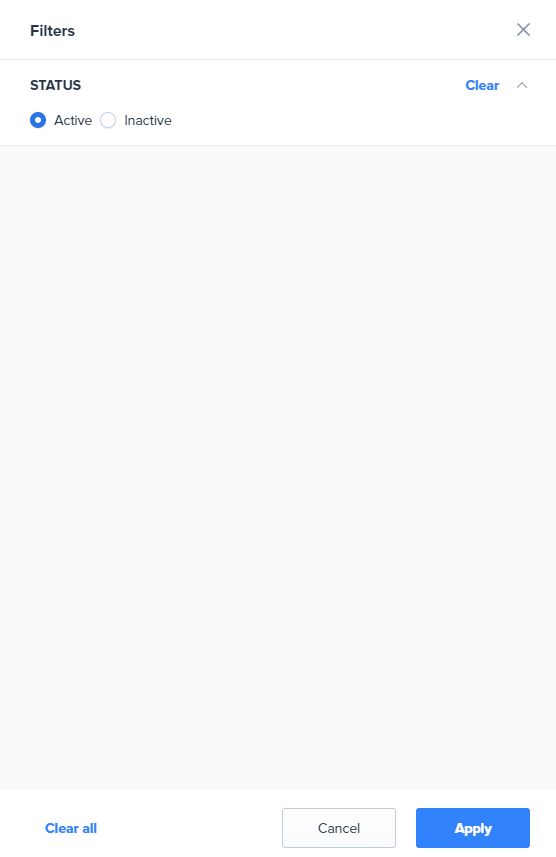 You also have the option to modify column visibility:

Similarly, the Roles tab allows you to view, sort, and search all roles in your system:

How to Create a User
To add a new user, navigate to the Users tab and click the Create User button:

Begin by filling in the user information. Select Continue when you are ready.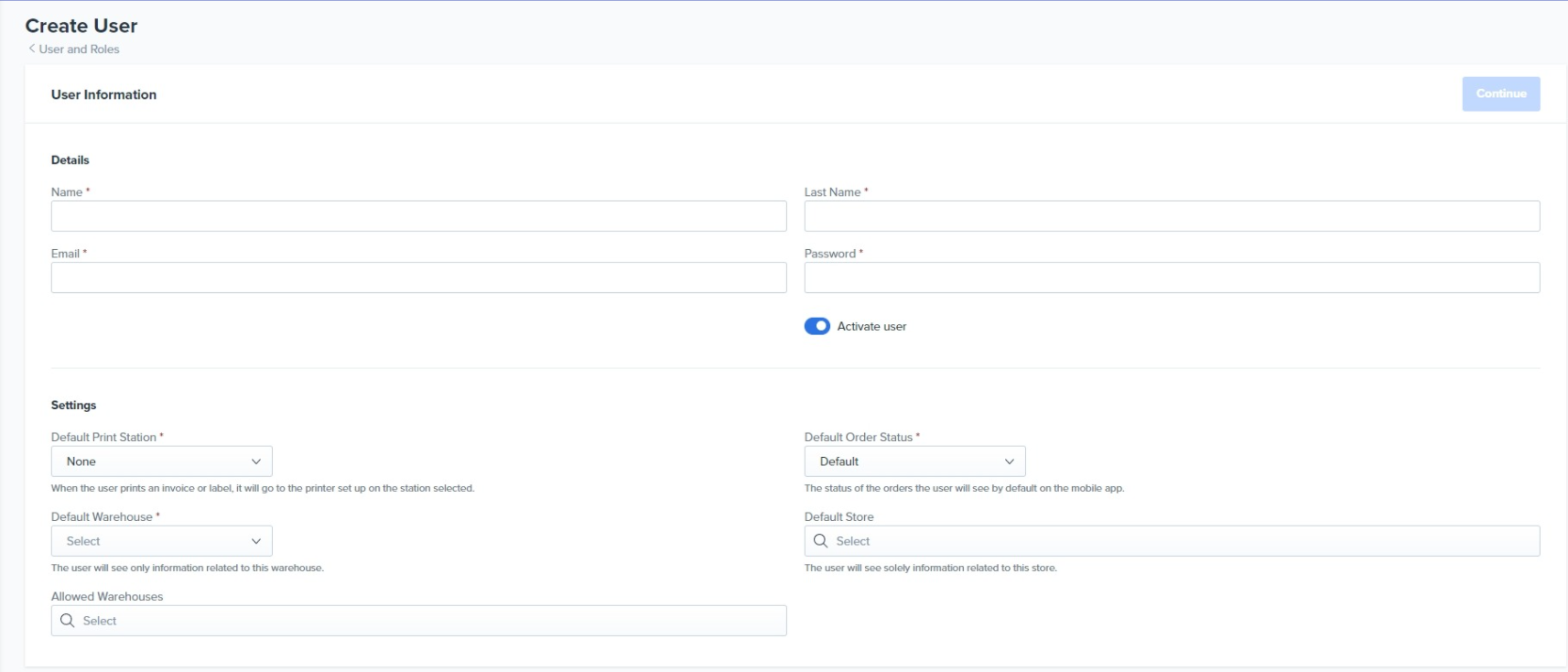 Tip: The Allowed Warehouses setting allows you to limit which orders your user can see based on specific warehouses.
Next, select App Settings as needed. You can skip this step and edit these settings later if necessary. Select Continue again.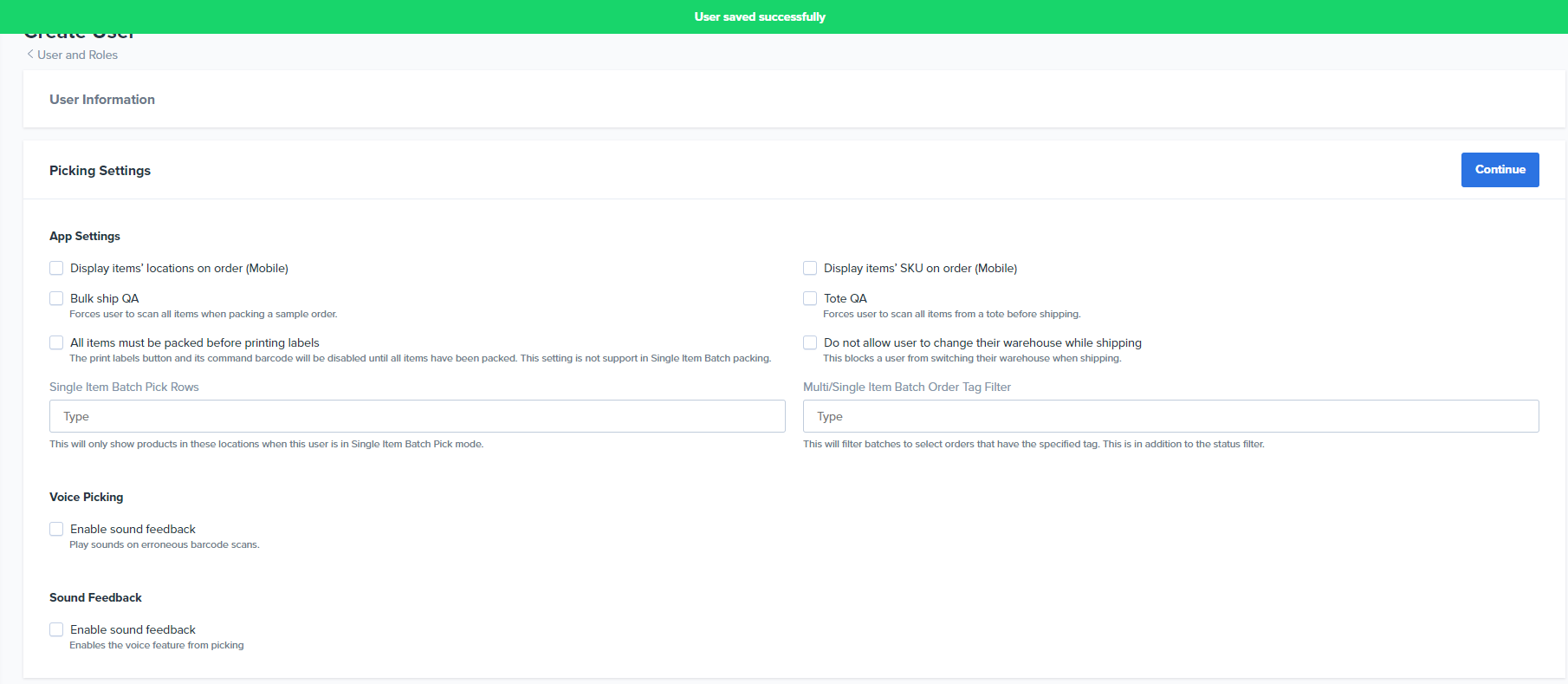 Now use the Assign Role section to give the user specific permissions. Select one or more roles:

Note: Roles are similar to the old groups. Your existing groups will be automatically assigned to a role that you can later edit as needed.
Once you have assigned a role, select Continue to finish creating the new user.
How to Create a Role

You can create a new role either from the Roles tab or during the user creation process.
From the Roles Tab
On the Users & Roles page, navigate to the Roles tab and select Create Role in the top right corner:

From here you can name the role and choose which permissions you would like to give users assigned to this role.
Using the Role Type dropdown will allow you to choose an existing role to use as a template. A predefined admin role template is included by default.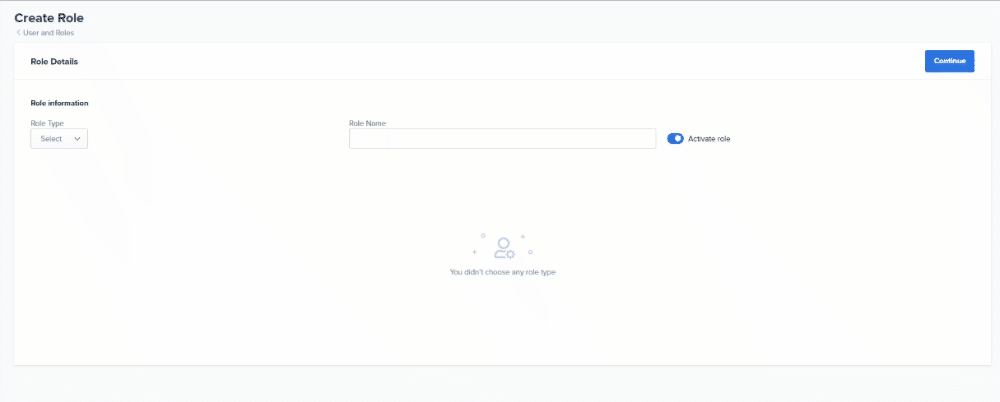 During User Creation
On the Create User page, after filling in user information you will eventually reach the Assign Role section. Select Create Role.

Name the role and then choose the desired permissions. The Role Type dropdown will allow you to choose an existing role to use as a template.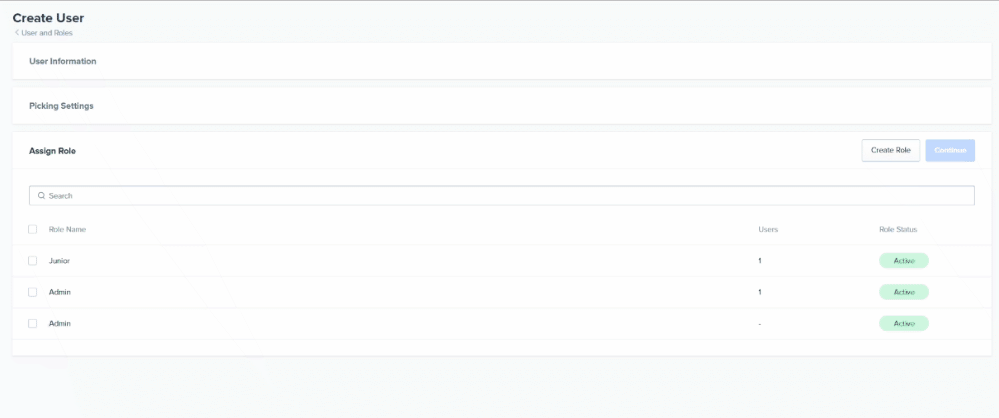 3PL Account Users & Roles
Creating users and roles for a 3PL account follows the same steps as for other accounts, except that you must also select the client account from the dropdown menu next to the Create User or Create Role button.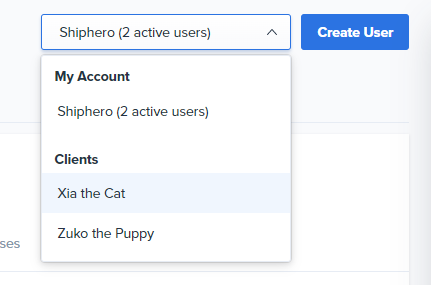 In addition, if you created a client account but cannot see them in the dropdown menu in the upper right corner of the screen from the 3PL account:
Find and click on your User from the Users page.
Ensure that the User is an Admin.
Add the client account to the Customers section:
Click Save at the bottom right of the screen.
Creating an Admin User
A user assigned the admin role has full system permissions, including the ability to create new roles and change permissions for other users. Assigning this role follows a separate process, which you can learn about in this help article.
FAQ
Q: I just added a new customer but cannot see them in my customer list; what should I do?
A: Go here and check to make sure you have the new client added to your user (Admin users will need to perform this action):


Q: Can a single user have multiple roles?
A: Yes, but if role permissions conflict with one another, a role that grants permission will not be overridden by a role that denies permission. For example, imagine that a user is assigned as a picker and packer. According to your defined roles, your pickers do not have access to the order page, but your packers do get access. Since this user is assigned both roles, they can access the order page due to the packer role.
Q: Can I delete a role?
A: At this time, you can de-activate roles you no longer need. This is done by selecting the role and disabling the activate role setting:

Q: How do I reset a user password?
A: We have a help article here: How to Update Password