If you plan to add Global-e to your carrier listing, there are a few things to know about linking to your ShipHero account.
When shipping an order using the Global-e carrier, the order must come through Shopify using the Global-e plugin. This is because the order must first exist in a Global-e shipment before you can use Global-e to generate a label.
Note: The Sales Channel order number must match ecommerce platform order (eg, Shopify order name or number.
Troubleshooting
Some users may see double notifications for Global-e orders. This is because when certain Global-e shipments are created, a notification is automatically sent in addition to the notification created for ShipHero.
To prevent double notifications, you can apply the following automation rule to disable the shipment notification back to the Sales Channel: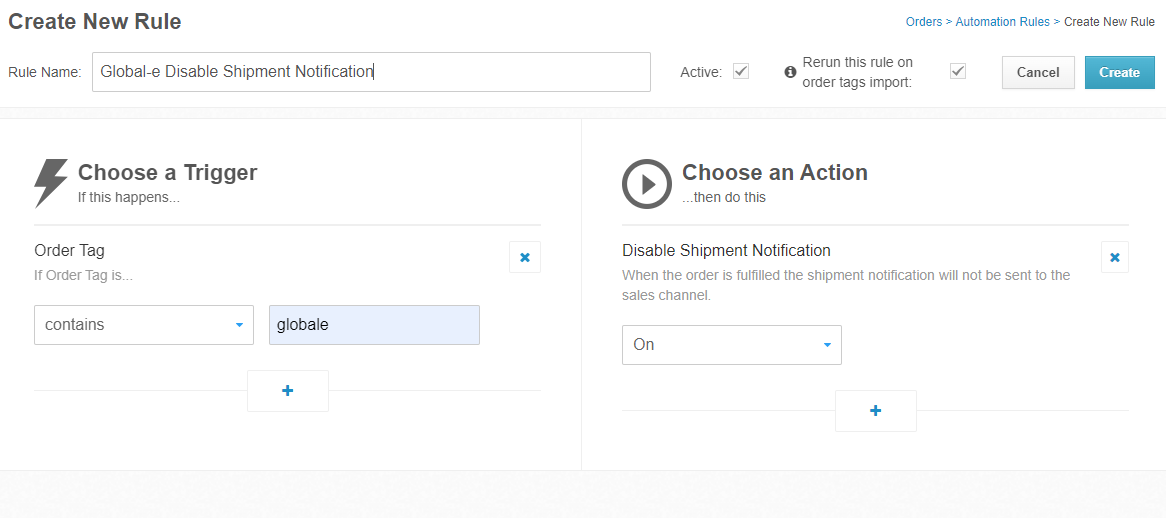 Resources