Use the Multi Item Batch function to pick multiple orders with different quantities of products into unique totes. This process separates orders as you are picking so that you do not have to spend time sorting through products when preparing to pack and ship orders.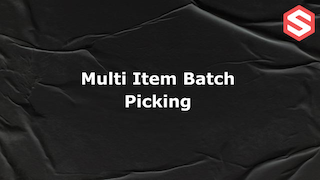 Watch our video about Multi Item Batch Picking
Multi Item Batch Picking Process
Log into the ShipHero Mobile App and select Multi Item Batch from the home page.
Input the number of totes you will be using (how many orders you want to pick). A list of products will appear on the screen. The lower left of the screen displays the number of orders in the batch, and the lower right displays the number of items left to pick.
As you begin picking, you will be asked to select or scan a tote from the list. When picking a product, the application will ask you to confirm the quantity picked. Confirm by either scanning the product barcode or touching the screen.
The application will direct you to place picked products into the tote that aligns with that product's order.
At this point in the process, you may report an issue with the specific product by selecting Report Issue in the upper right and entering notes. Pickers can choose to put the order on hold due to the issue. If an operator hold has been placed, the order associated with the product being reported will be removed from the batch.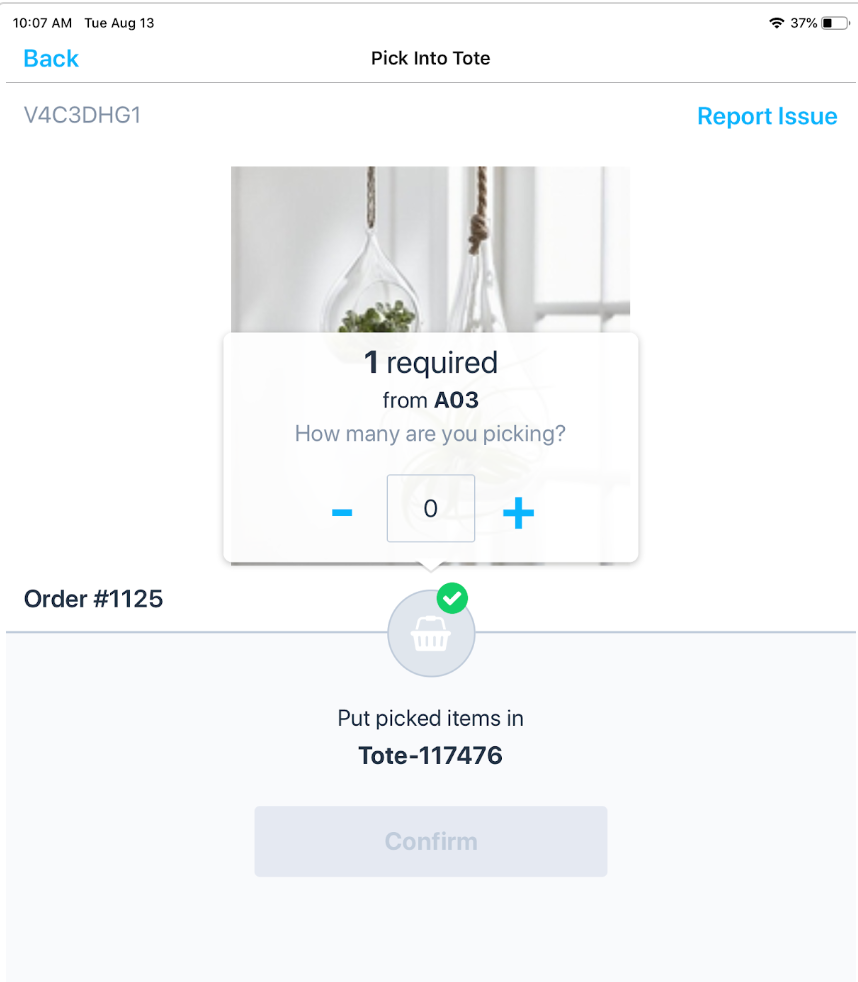 Pickers can check the progress made in the batch by clicking Progress in the upper right of the picklist page. This will show how many orders are in the current batch, which totes are being used, and how many items are left to pick.
Once all items are picked, the picker should select Complete. A new batch of picking can be started by selecting a number of totes to begin picking.
A default batch quantity can be set in My Account > Settings > App Settings.