Order locks ensure that only one person is working on an order at a time. This prevents another user from:
Picking the same order as another user
Making changes to the order
Opening the order on the mobile application
What Causes an Order to be Locked?
ShipHero automatically places orders on lock as they are processed in Endeavour Web or the ShipHero Mobile application. Locks are not put on orders being worked through the Web Dashboard. There are two different types of order locks you should be aware of:
A User Lock is placed on orders when a team member starts working on them through the ShipHero Mobile app or Endeavour Web.
A Tote Lock is placed on orders when a team member assigns them to a tote during batch picking.
How Do I Know When an Order is Locked?
Order Locks can be seen on the web dashboard in the following locations:
From the Manage Orders page: Order locks will show in the User Lock and In Tote columns.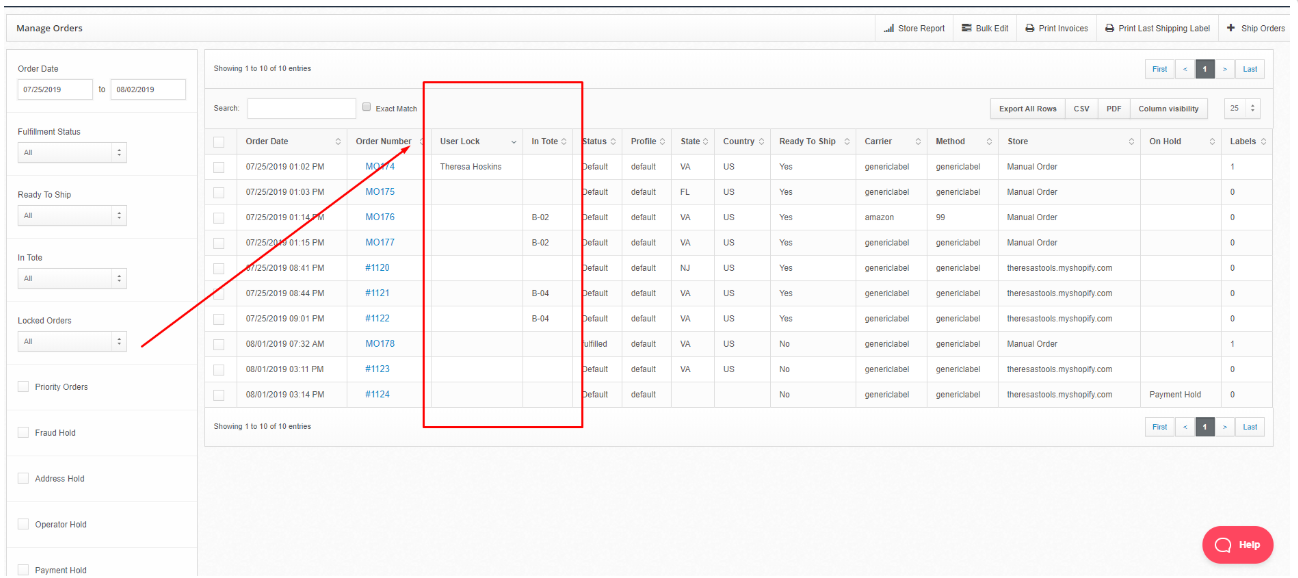 From the Order Detail page: An order will indicate it is locked on the right-hand side under Details. You can see the tote lock under the Current Totes section.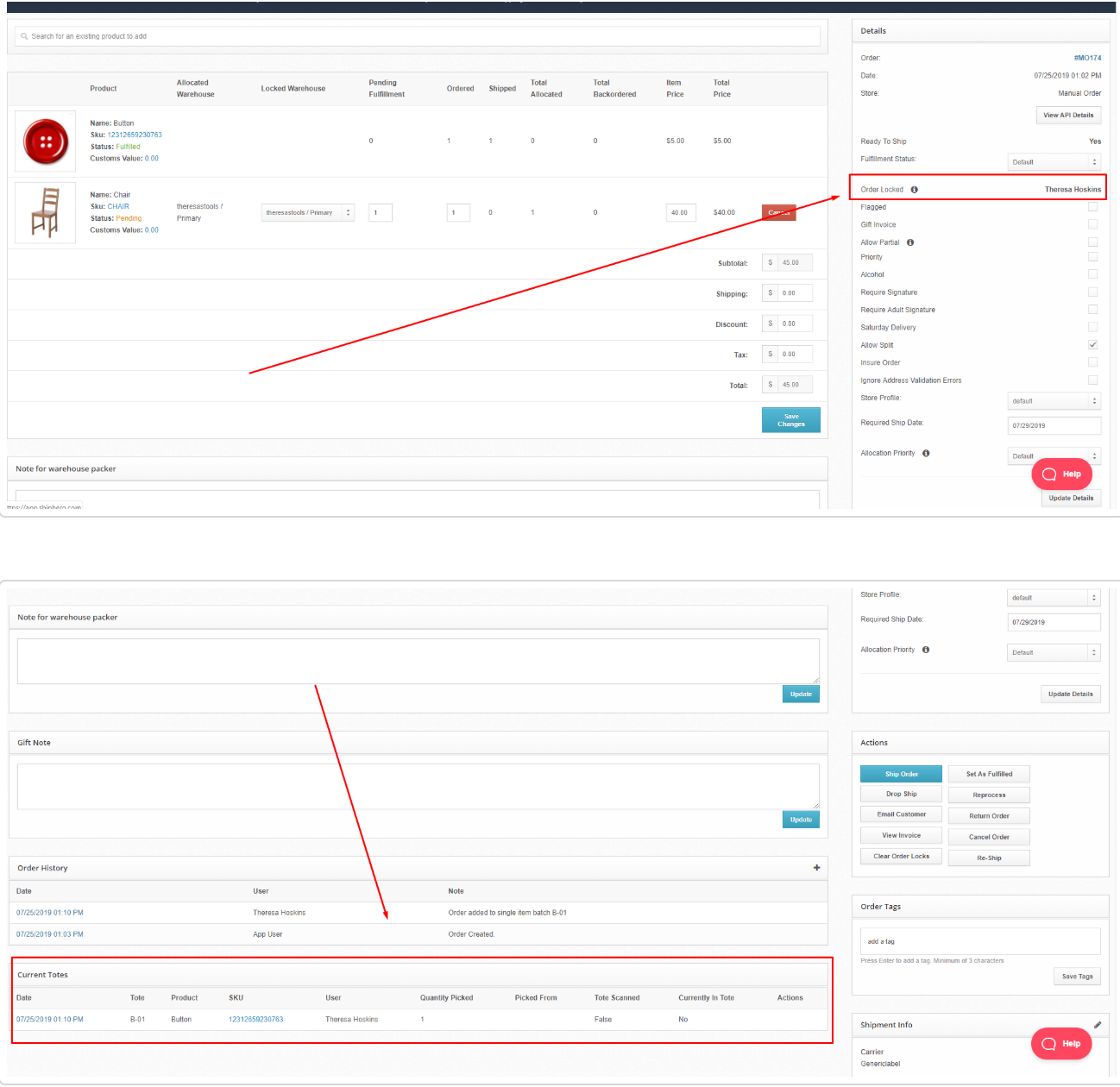 Clearing Order Locks
A user may need to clear an order lock to make changes from the web dashboard, such as adding or removing items. Since orders are locked when a user is working them, you should only clear a lock if you have confirmed with that team member they are no longer working on that order.
Note: Clearing an order lock while a team member is currently working on an order, such as during batch picking, can interrupt their picking process.
Once you have confirmed that a user is no longer working on the order, you can clear an order lock in multiple locations.
Tote and User Locks can be cleared from the order details page on the web dashboard.

Under Actions, there is a Clear Order Locks button which will clear any user locks on the order.
Under Current Totes, there is an Empty Tote button that will remove the order from the assigned tote.

You can clear User Locks for multiple users at once by going to My Account > Users.