Order locks ensure that only one person processes an order at a time, preventing duplicate fulfillment for a single order. If an order has a user lock on it and another member of the team tries to open it on the ShipHero Mobile App, the Packing App, or Shipping.shiphero.com, they will receive a prompt that the order is locked to a user and will not be able to proceed with processing it.
IMPORTANT NOTES:

An Order Lock is not put on an order when it is opened in the app.shiphero.com platform.
An Order Lock will not prevent a user from making changes to an order on the app.shiphero.com platform. For more information on updating orders with an Order Lock please visit HERE. 
As a best practice, if changes need to be made to an order WITHOUT an order lock apply an Operator Hold to the order until all changes are made and then remove the hold once complete.  
What Causes an Order to be Locked?
ShipHero automatically places a lock on an order as it is processed through the Shipping Platform, the ShipHero Packing App, or the ShipHero Mobile application. 
There are two different types of order locks:
A User Lock is placed on an order when a team member starts working on it through the Shipping Platform, the ShipHero Packing App, or the ShipHero Mobile application. 
A Tote Lock is placed on an order when a team member assigns it to a tote during batch-picking.
How Do I Know When an Order is Locked?
Order Locks can be seen on the app.shiphero.com in the following locations:
On the Orders > Manage Orders page, order locks will show in the "User Lock" and "In Tote" columns.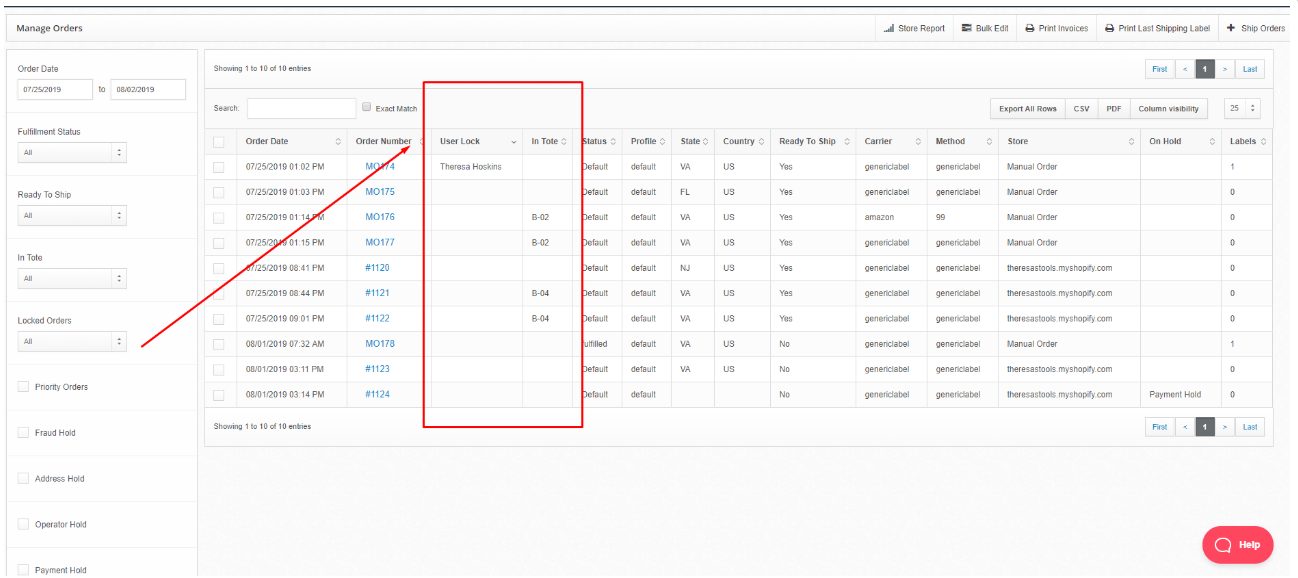 On the Order Detail page, order locks are shown on the right-hand side under the Details section. You can see the tote lock under the Current Totes section.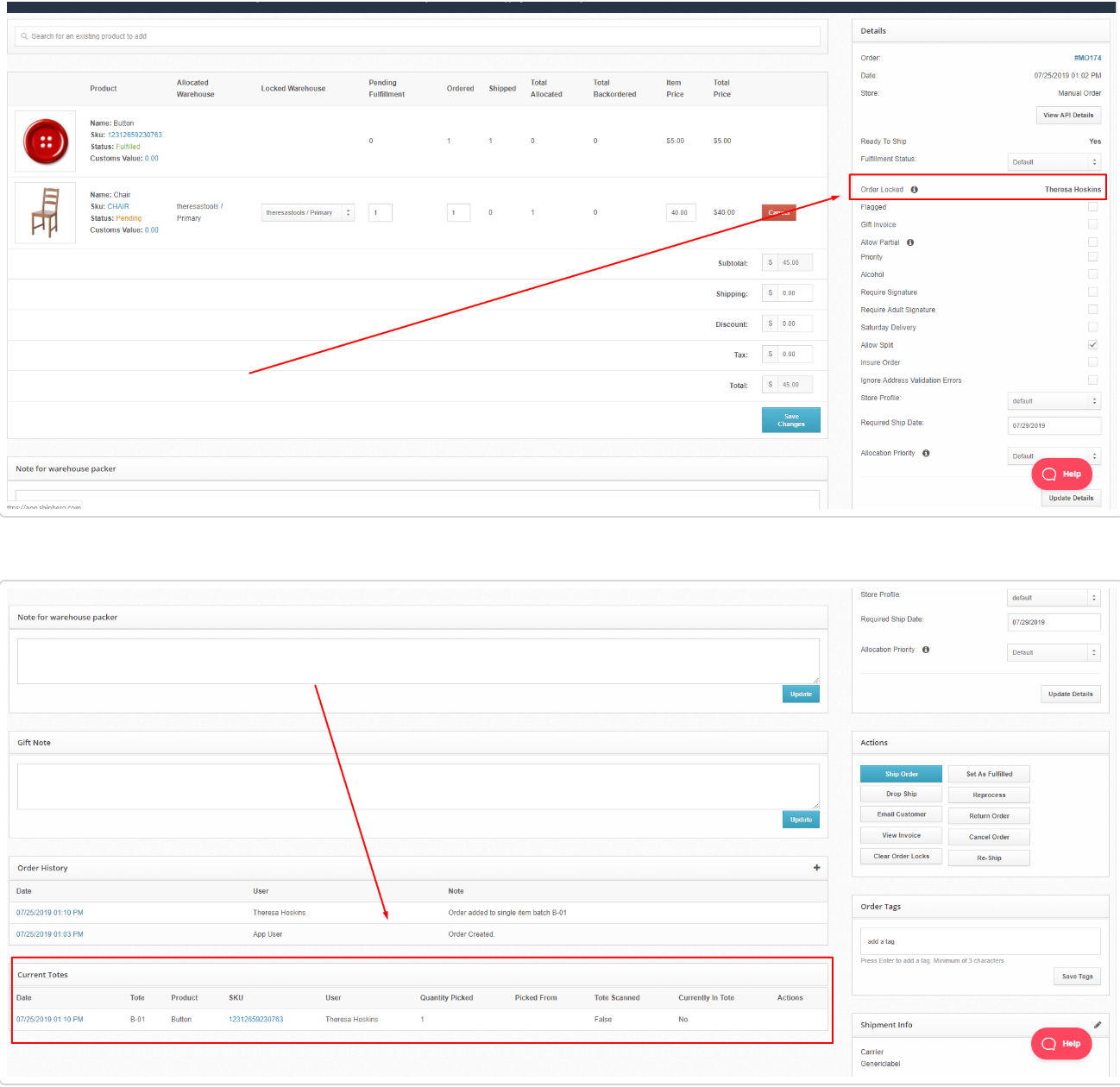 Clearing Order Locks/Totes
Users may need to clear an order lock to make changes to the order, such as adding or removing items. Since orders are locked when a user is working on them, you should only clear a lock if you have confirmed with that team member they are no longer working on that order.
Note: Clearing an order lock while a team member is currently working on an order, such as during batch picking, can interrupt their picking process.
Once you have confirmed that a user is no longer working on the order, you can clear an order lock in multiple locations.
Tote and User Locks can be cleared from the order details page on app.shiphero.com.

Under the Actions section, selecting the Clear Order Locks button will clear any user locks on the order.
Under the Current Totes section, selecting the Empty Tote button will remove the order from the assigned tote.

You can clear all of the orders locked to a user at once by going to My Account > Users, check the box next to the user's name, and click Remove Order Locks. This should only be done at the beginning or end of a shift if you are 100% sure that the user is not actively working on the orders.