Creating many bin locations can be a time-consuming task if done one at a time. Fortunately, there is a way for you to create many or multiple bin locations with a simple CSV upload.
Note: This is available for Dynamic Slotting only. Using Static Slotting, locations are specified using Inventory Bin and Inventory Overstock Bin.
Uploading Bin Locations
On your ShipHero dashboard, go to My Account > CSV Management.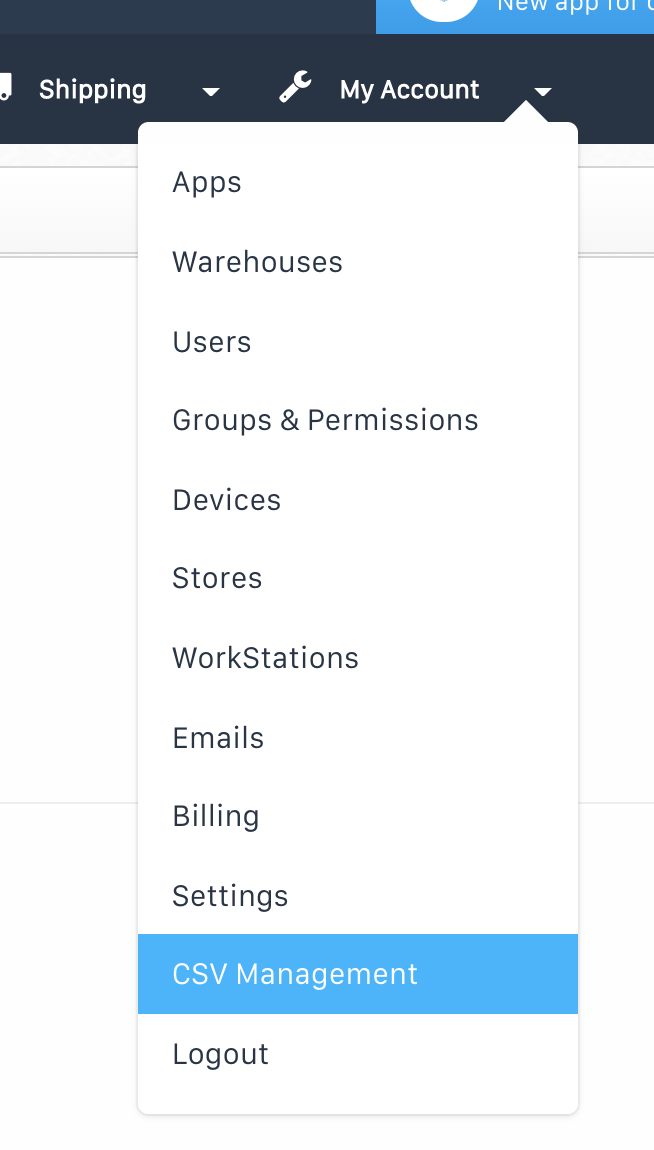 Next, use the Select Item to Update dropdown, select Locations, and follow the onscreen instructions.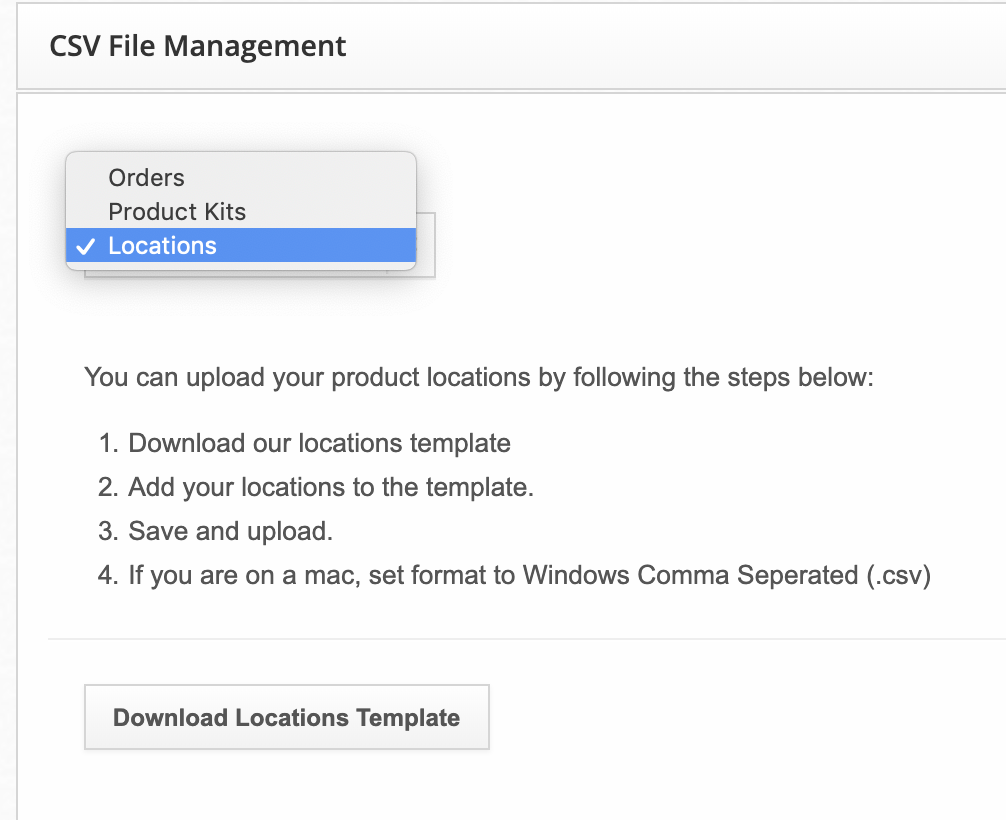 Note: Keep in mind that the file is case-sensitive. Make sure when you use "Yes" or "No" to tag each location as non/pickable or non/sellable that the first letter is upper case.