This article explains how to use third-party UPS or FedEx shipping accounts.
Using a 3rd Party UPS Account for a Single Order
For an order with UPS set as the Shipping Carrier, go to the order detail page on app.shiphero.com and click on the pencil icon in the Shipment Info section. You'll be able to enter the 3rd party UPS info that you'd like to use for a particular order. If the order doesn't have a UPS method set already, change to UPS first, refresh the page, and hit the pencil icon in the Shipment Info section.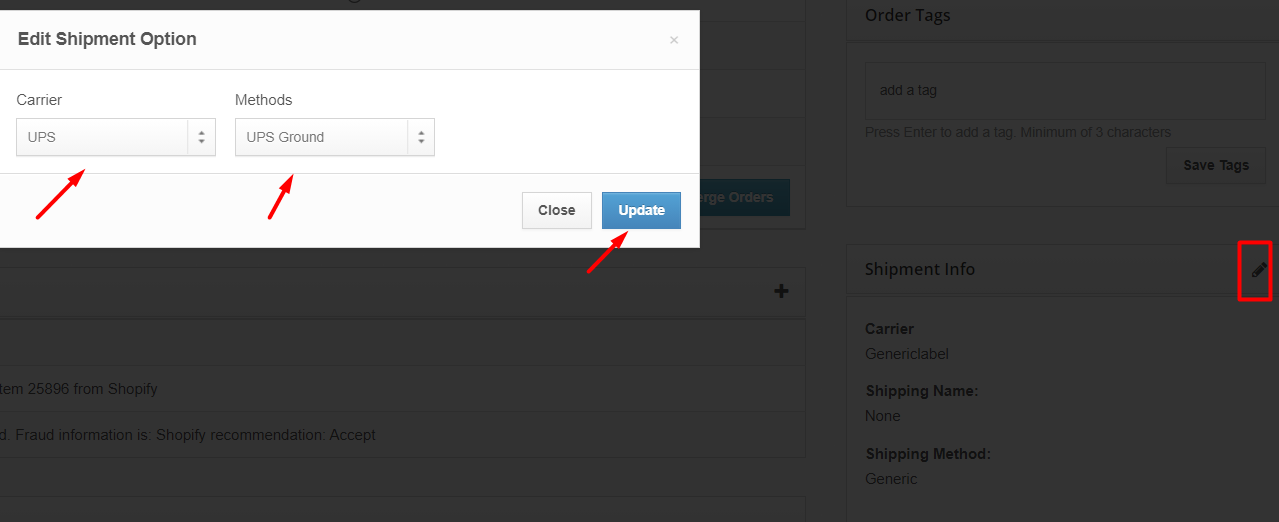 Using a 3rd Party UPS or FedEx Account for Multiple Orders
You will need to clone your UPS or FedEx account to a new profile, and then our support team can set that account and profile to bill a 3rd party's UPS account.
Create a new profile for your warehouse at https://app.shiphero.com/dashboard/warehouses
Add your existing UPS or FedEx account (not the 3rd party account) to the new profile on https://app.shiphero.com/dashboard/shipping-carriers.
Contact support and let us know the 3rd party account number and billing ZIP code to connect to the profile and account you just set up.
Note: To bill a 3rd party account, you also need to have your own FedEx or UPS account.
Important Information About UPS Rates
For UPS, by default, you will not see the cost of the package when billing a 3rd party. To enable this option by default, please reach out to ShipHero support to have us enable it for your account. Additionally, your account must be authorized by the 3rd party to view those rates. Please reach out to UPS for information about obtaining 3rd party authorization.