Product case labels are barcodes that can be assigned to individual products with a set quantity.
Case barcodes are product-specific, not warehouse-specific. These barcodes will scan in any warehouse in your account, and do not have to be created for each product/warehouse combination.
There is no limit to the number of case barcodes you can create for each product.
Creating Case Labels
In app.shiphero.com, go to the product detail page for the SKU you need to create a label for.
Click Add a product case

Specify the quantity (units) of that SKU in the case
Specify the barcode for that case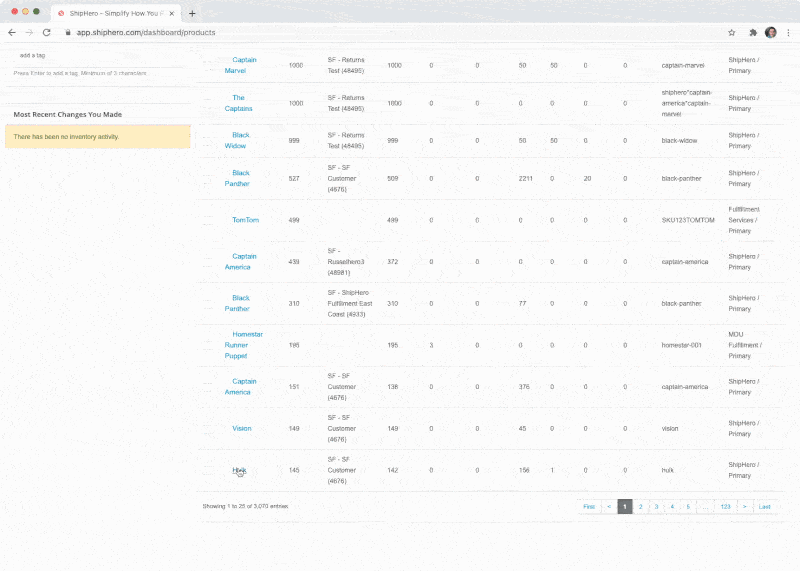 Alternative SKU Barcodes
Case labels can be used as alternative SKUs or barcodes for your existing product. Simply create a case barcode and set the quantity to 1.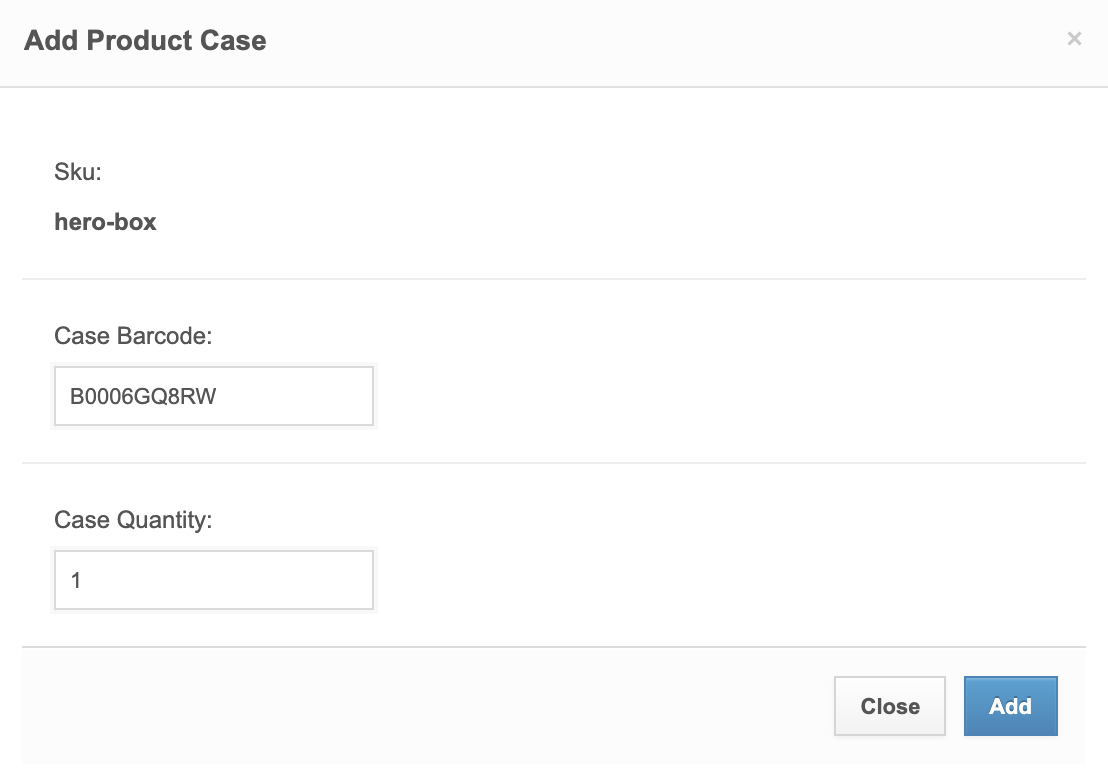 EXAMPLE: You have a product with SKU 'hero-box' in Shopify but that same SKU is sold on your Amazon store with an assigned ASIN of 'B0006GQ8RW'. You now have the ability to add the ASIN barcode to that product as an alternate SKU.
Where can I scan case labels?
Picking with ShipHero Mobile
Scan the case barcode and it will increase the quantity picked by the quantity assigned to the case label.
Packing with Web App & Packing App
Scan case barcodes when packing items. This process works the same as picking. It will increase the packed units by the quantity assigned to the case label.
EXAMPLE: When picking or packing, if 14 are needed, and a case barcode is configured to have a quantity of 12, you can scan that barcode to pick or pack 12 units, and then scan the SKU barcode twice instead of scanning each one individually.
Receiving Product
When you scan a case label on the receiving screen the accepted quantity will increase by the amount designated by the label. Be sure to scan each barcode once to prevent over-receiving product.