ShipHero makes receiving purchase orders easy! Navigate to purchase-orders.shiphero.com and select the first PO you wish to work with.
Receiving PO in full
NOTE: If you plan to only partial receive a PO please find more information here
Once you have selected the PO you wish to receive, there will be a few options depending on your workflow.
Received As Expected - This will mark the expected number of units as received. If there were 3 units expected, it would mark 3 units received.
Scan Case Label -
1. If you have created case labels for your products, you can simply scan the case barcode to receive the units assigned to that barcode.
2. Add a case barcode for a new product via the receiving page.

On any product, click the menu and choose "View case barcodes."




from there, you can view current cases and add new ones.

The barcode field is not required; ShipHero will generate one if it's left blank.


Scan each product - You can scan each unit's barcode and accept each unit individually.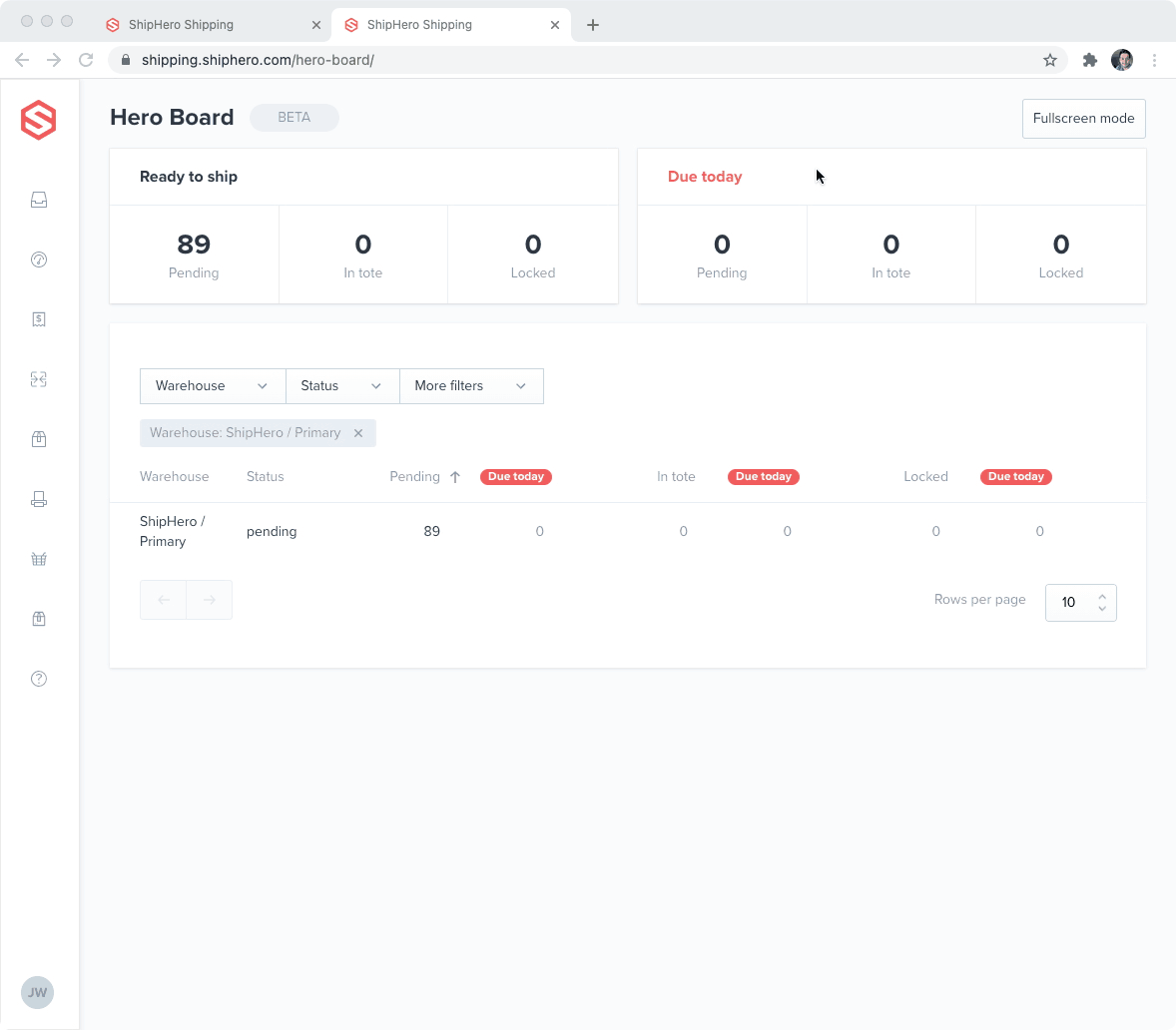 Receiving PO with Rejected Units
You may notice that units are damaged or the wrong product when receiving your product. Click the rejected cell, and mark a QTY, a Reason, and an optional Note for each.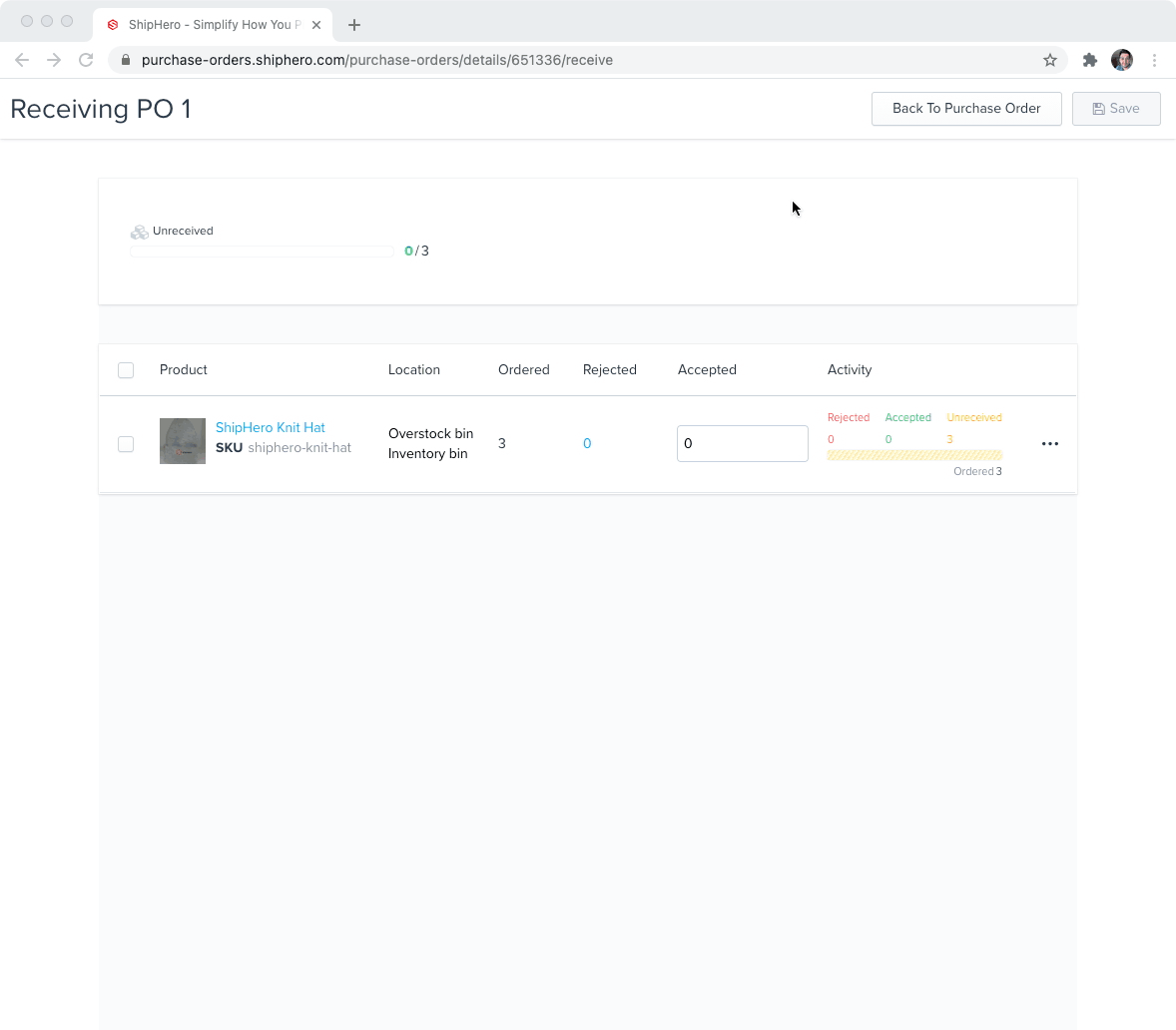 IMPORTANT: If you find you have made an error after receiving please reference - How to Adjust a Purchase Order
Print Barcodes
You can print product barcodes directly from the receiving screen, making the process even more efficient.